As a graphic designer, I'm always searching for good stock photos for the clients that can't afford expensive photo-shoots. With the small budget that most clients have, it can be hard to find good quality photos. There are also those stock photo gems that you find every once in a while. Here are a few stock photo styles to avoid for your next big business project.
……………………………………………………………………………………………………………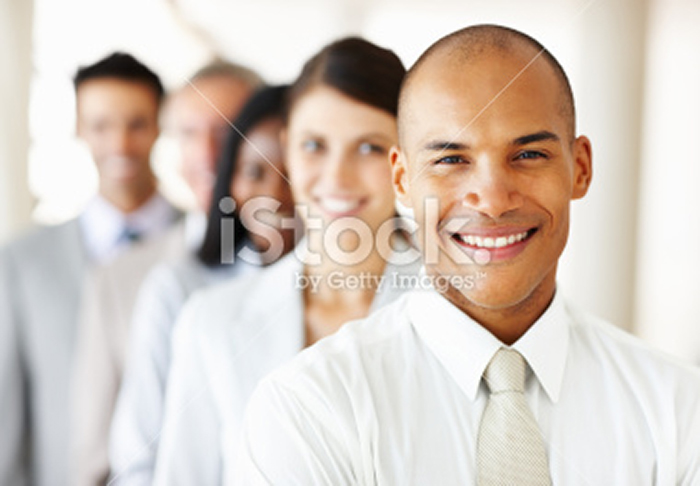 1. People in a row.
You see these all the time when searching stock photos. There's a line of professionals, all looking snazzy and dressed up, lined up like turkeys in a carnival shooting gallery. At least one of them makes eye contact with the camera. These photos say virtually nothing unique about your brand. In fact, they suggest more that your employees are obedient conformists. Instead, try for more genuine looking individuals in natural poses doing their everyday work.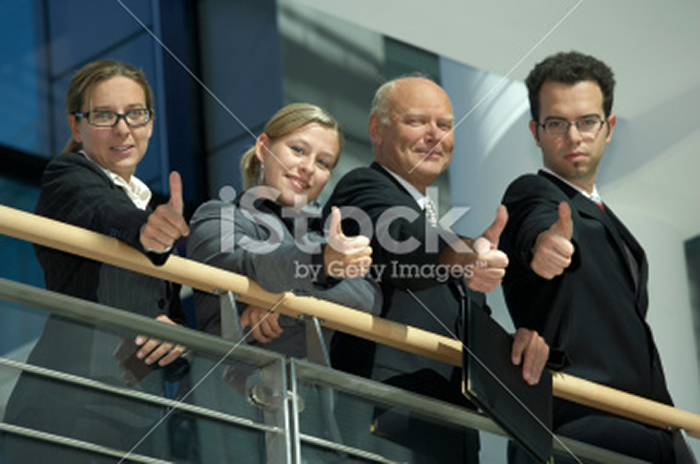 2. Thumbs up!
How about showing a group of individuals giving the universal gesture for success: a nice big thumbs up? "Good for you!" the image says. That should encourage your customers that using your brand will give them success in their respective businesses, yes? Well, not necessarily. These cheesy, smile-wielding individuals evoke more of an artificial personality which is the last thing you want associated with your brand.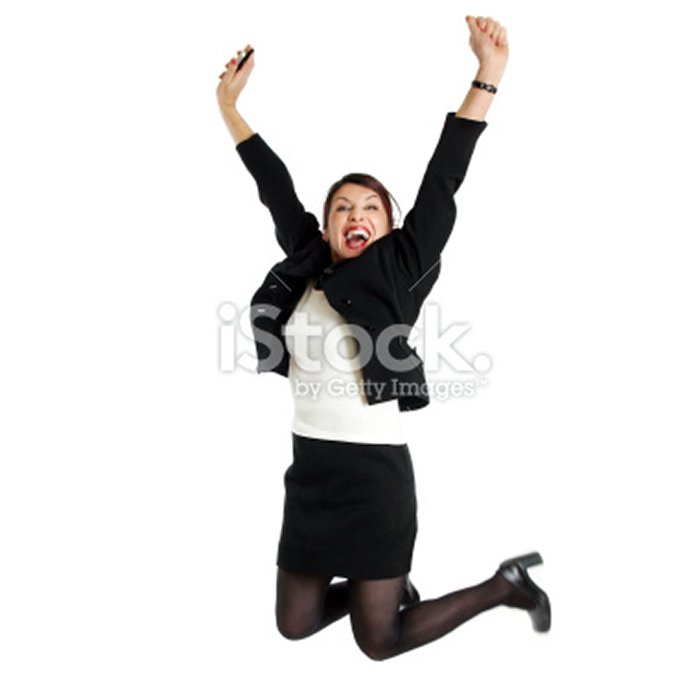 3. People jumping for joy
"YAY! WE DID IT! WOOHOO!" Not only does this look ridiculous, but let's be honest, this is not normal people behavior. You may think that it makes your brand exciting, but in reality it just makes you look amateur and a little bit crazy. Instead, try using photos of people in more natural poses or consider more conceptual imagery to represent success.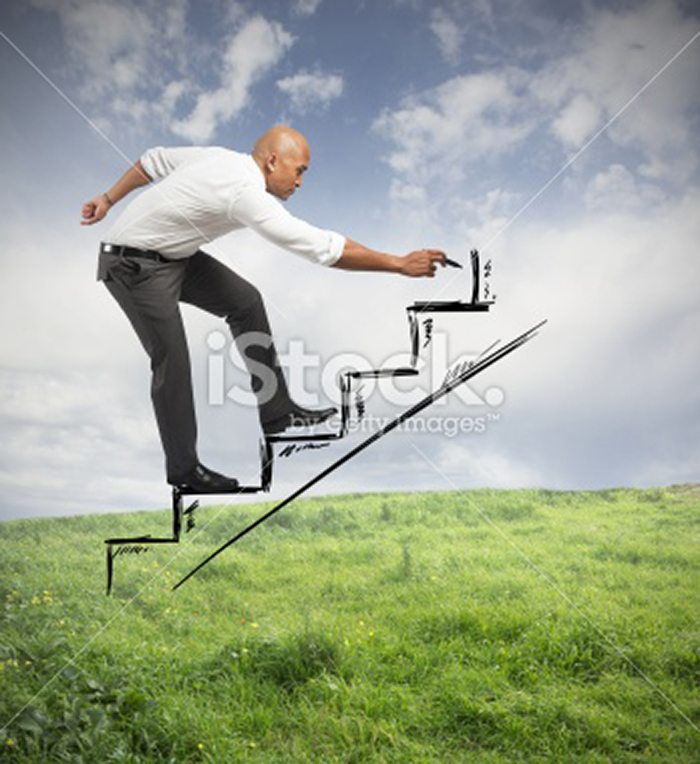 4. Business people drawing on things
We've all considered it. "This photo of a business man writing on a board is highly conceptual and evokes success and progress!" The reality of it is that no matter what that stock businessman is doing, it is going to apply to just about any company that exists anywhere. Instead of defaulting to board-man, try finding more conceptually rich imagery that better supports your business practices and the message that you're trying to convey.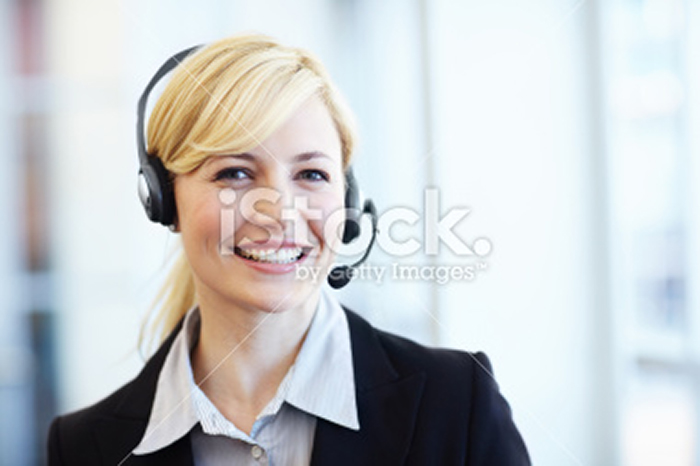 5. Friendly, Approachable Headset Lady
Last but not least: Friendly, approachable lady with headset. As tempting as this is for your contact us section, DO NOT use generic headset lady. Your customers will not be convinced that this is the person that will be on the other end of their customer service phone call, so why spotlight her as your hero image on your corporate website? Try using something that better relates to your specific brand and that makes it unique.
……………………………………………………………………………………………………………
Instead of going with something expected and/or corny, try looking for stock photos that are more unique and believable. More specifically, try finding ones that show what is unique about your business or the services that you offer. Instead of defaulting to iStock, try sites like Getty, Veer, Corbis, or Erickson Stock for high-quality imagery. The extra money that you invest will be worth the sacrifice.
Differentiate yourself. By choosing photos that best convey your message and avoiding the expected, people will be more drawn to your brand and will more likely want to invest in your products and/or services.